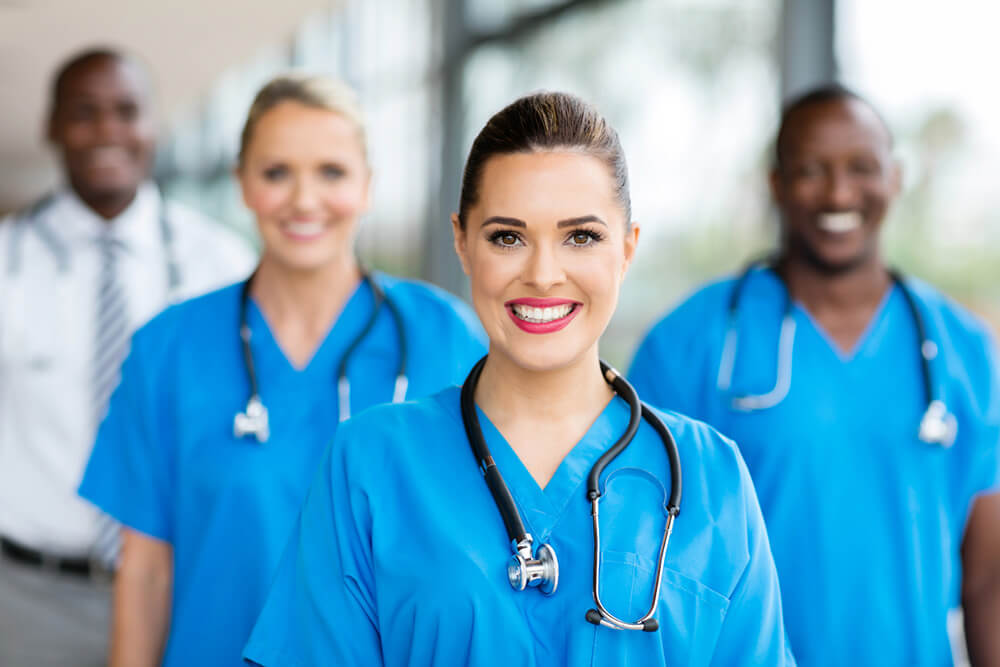 Are you a licensed practical nurse (LPN) or registered nurse (RN) who is ready to take your career to the next level? An RN bridge program can help you achieve your goals quickly and efficiently.
What is an RN Bridge Program?
An RN bridge program is a fast-paced program designed to help RNs earn a more advanced degree or transition to a new nursing specialty in less time than traditional programs. RN bridge programs are typically offered online or in a hybrid format, making them ideal for working nurses.
Benefits of RN Bridge Programs
There are many benefits to enrolling in an RN bridge program, including:
Accelerated timeline: RN bridge programs can help you achieve your career goals in half the time it would take to complete a traditional program. This is a great option for nurses who are looking to advance their careers quickly.
Flexible learning options: RN bridge programs are typically offered online or in a hybrid format, giving you the flexibility to learn at your own pace and on your own schedule. This is ideal for working nurses who need to balance their education with their careers and personal lives.
Increased earning potential: Nurses with more advanced degrees tend to earn higher salaries than nurses with lower degrees. For example, the median annual salary for RNs with a BSN was

$75,330

in 2021, while the median annual salary for RNs with an MSN was

$111,840

, according to the U.S. Bureau of Labor Statistics (BLS).
Specialized nursing opportunities: RN bridge programs can prepare you for a variety of specialized nursing roles, such as nurse practitioner, clinical nurse specialist, and certified registered nurse anesthetist. These roles offer higher salaries and more opportunities for professional growth.
Enhanced knowledge and skills: RN bridge programs provide you with the opportunity to learn about the latest advances in nursing practice and research. This knowledge and skills will help you provide better care to your patients and stay ahead of the curve in your career.
How to Choose an RN Bridge Program
When choosing an RN bridge program, it is important to consider the following factors:
Accreditation: Make sure the program is accredited by a recognized accrediting agency, such as the Commission on Collegiate Nursing Education (CCNE) or the Accreditation Commission for Education in Nursing (ACEN). Accreditation ensures that the program meets high standards of quality and that your degree will be recognized by employers.
Cost: RN bridge programs can vary in cost, so it is important to compare the costs of different programs before enrolling. Be sure to factor in the cost of tuition, fees, books, and living expenses.
Program format: RN bridge programs are offered in a variety of formats, including online, hybrid, and on-campus. Choose a program format that fits your learning style and schedule.
Prerequisites: Make sure you meet all of the prerequisites for the program before enrolling. Prerequisites may vary depending on the program, but they typically include having an RN license and a minimum GPA.
Curriculum: Review the curriculum of the program to make sure it covers the topics that you are interested in. You should also make sure that the program offers the clinical rotations that you need to meet your state's requirements for licensure.
Faculty: Learn more about the faculty of the program. What are their credentials and experience? What are their teaching styles?
Location: If you are planning to attend an on-campus program, consider the location of the program. Is it close to where you live and work?
Reputation: Research the reputation of the program. Talk to current students and alumni to get their feedback. Read online reviews.
Common RN Bridge Programs
Here are some of the most common RN bridge programs available:
Conclusion
RN bridge programs are a great way for RNs to advance their careers and achieve their professional goals. If you are an RN who is interested in enrolling in an RN bridge program, do your research and choose a program that is right for you.