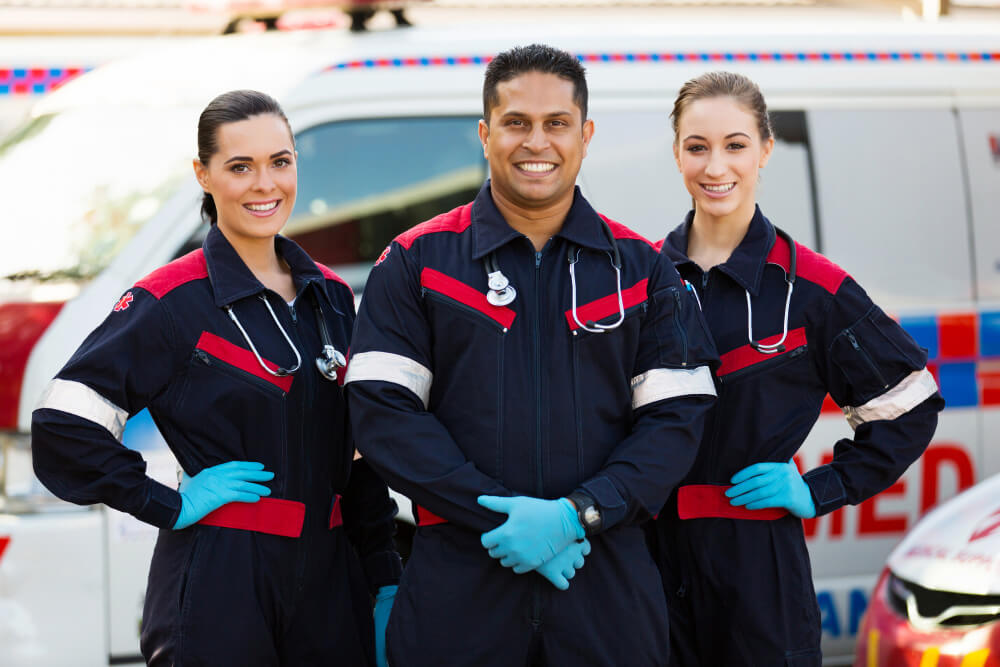 While paramedic careers offer thrilling challenges and the satisfaction of saving lives, the demanding work schedules can also be quite stressful. If you're a paramedic seeking better pay, a more predictable schedule, and the opportunity to expand your healthcare expertise, consider enrolling in a paramedic-to-RN bridge program.
These accelerated programs are meticulously designed to seamlessly guide paramedics towards becoming Registered Nurses (RNs). By leveraging your existing paramedic skills and knowledge, you'll gain the advanced training and education necessary to excel as an RN, opening doors to a rewarding and impactful career in nursing.
Am I Eligible for the Paramedic-to-RN Bridge Program?
Eligibility requirements vary by state and institution, but most programs share common criteria:
Active paramedic certification in good standing
Current CPR certification
Official college or university transcripts demonstrating academic achievement
Criminal background check or fingerprint clearance to ensure patient safety
One year of experience as a paramedic or permission from a school advisor
Completed admissions application and applicable fees
Satisfactory performance on a nursing program assessment exam
Participation in a health program orientation, interview, or essay
How Long Is the Paramedic-to-RN Bridge Program?
Paramedic-to-RN bridge programs are attractive due to their accelerated nature. You can earn your Associate Degree in Nursing (ADN) in a relatively short time—as little as 12 to 18 months. The exact duration of your training depends on several factors:
The institution you choose: Different programs may have varying course schedules and requirements.

The state where your school is located: State regulations may influence program structure and length.

Your experience as a paramedic: Prior healthcare experience can potentially shorten the program duration.

Your scores on the nursing program assessment exam: Strong performance may allow you to advance more quickly.
Can I Take the Paramedic-to-RN Bridge Program Online?
Yes, many paramedic-to-RN bridge programs offer online or hybrid options, providing flexibility and convenience for working professionals. However, you will likely need to attend some on-site classes to meet your clinical requirements.
What Types of Courses Will I Need to Take?
The specific courses you'll take in your paramedic-to-RN bridge program will vary depending on several factors, including:
Your nursing program assessment score: This exam determines your baseline knowledge and helps tailor the curriculum.

Your chosen school: Institutions may have unique course offerings and requirements.

Your state's RN bridge program requirements: State regulations may mandate specific courses.

Any transferable credits you've earned: Prior coursework can reduce the number of required classes.
However, some typical courses for this type of RN bridge program include:
Pathophysiology: Understanding the underlying causes of diseases is crucial for effective nursing care.

Nursing transition: basic concepts, principles, and skills: This foundational course introduces the fundamentals of nursing practice.

Nursing transition: advanced principles of adult nursing: You'll delve into in-depth nursing techniques specifically tailored to adult patients.

Children and family nursing: Caring for pediatric patients requires specialized knowledge and skills.

Maternal/infant nursing: This course focuses on providing care for pregnant women, newborns, and infants.

Nursing transition: current trends and issues in nursing: Stay abreast of the latest advancements and challenges in the nursing profession.

Nursing management: Gain the leadership skills necessary to manage nursing teams and patient care effectively.

Pharmacology in nursing: Understand the administration, effects, and interactions of medications commonly used in nursing practice.
Embark on Your RN Journey Today
If you're a paramedic seeking a more structured work schedule, a better salary, and the opportunity to make a profound impact on patient care, enrolling in a paramedic-to-RN bridge program is an excellent decision. By leveraging your existing skills and knowledge, you'll seamlessly transition into the RN role and embark on a fulfilling and rewarding nursing career. Embrace the transformative power of education and take the first step towards RN licensure today.