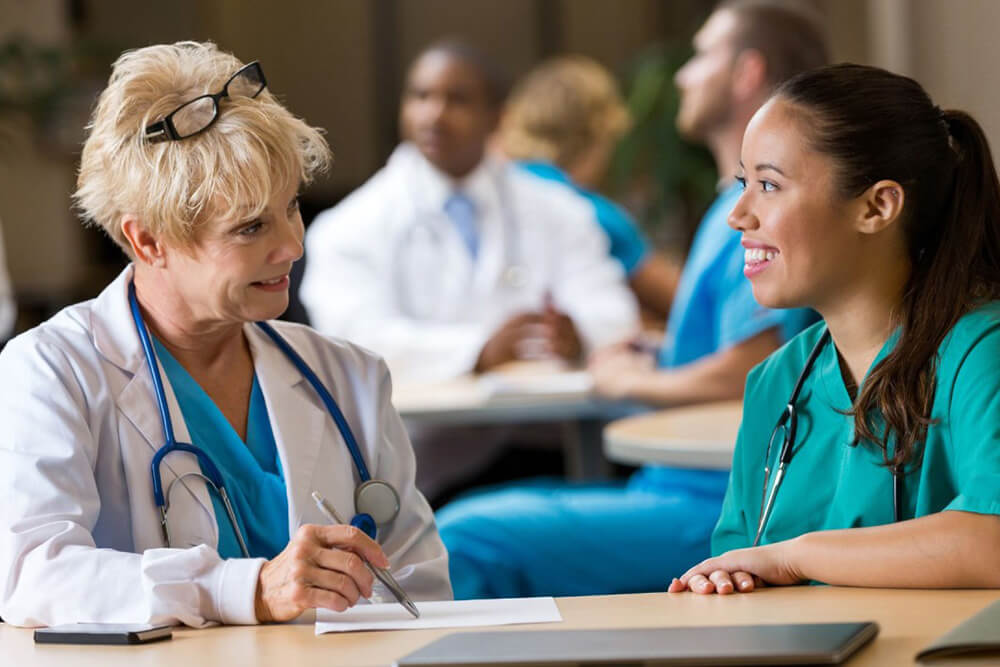 Before you can take the NCLEX-RN exam, pass it, and receive your Registered Nurse (RN) license, you must complete a nursing degree program. These days, space tends to be severely limited in such programs. This is mostly due to the ongoing shortage of nurse educators. In 2012, fewer than half of all applicants were accepted into nursing degree programs. Increase your odds of being accepted to the schools of your choice by keeping these tips in mind.
1. Consider Your Ideal Career Path
RNs can take their pick from job positions ranging from nurse practitioners to nurse anesthetists. Certain programs are designed to prepare you for specific paths, so it pays to figure out which direction you'd like to take as soon as possible.
2. Get Advice from Nursing Associations
Locate nursing associations that are affiliated with the type of nursing career you'd like to pursue. They can give you advice regarding the best programs, applicable scholarships and more.
3. Touch Base with Programs that Interest You
Get in touch with nursing programs that align with your career goals. You can visit local schools or call or email those that are farther away. Use the information you receive to rule various programs in or out of consideration.
4. Visit Your Top Choices
Narrow your list of options further by visiting your top choices in person. Speak to nurse educators there to learn more about the programs that are offered. By the time you're done, you should be left with a more manageable list of prospective nursing programs.
5. Make Connections
Before applying to nursing programs, volunteer with local organizations to make connections in the nursing field. Community service is another great way to network with people who may be able to help you get into a program of your choice.
6. Gather Recommendation Letters
Ask the connections you've made to write recommendations to include in your applications. Go over them carefully to ensure they are well-written, concise and easy to understand. Make several copies so you can include them with all of your applications.
7. Fine-Tune Your Essays
Before writing each of your essays for applications to the nursing programs of your choice, practice by writing a few rough drafts. Make your essays as unique and compelling as possible. Make sure to mention somewhere in your essays why you have selected the programs to which you are applying.
8. Apply to RN Programs as Early as Possible
Don't wait until right before the application deadline to apply for the programs of your choice. The earlier you apply, the better off you will be. Space is limited in most programs, and the ones you want could fill up a lot sooner than you expect.
9. Line Up Financial Aid
Don't wait until you've been accepted to a nursing program to seek financial aid. The time to do that is before you've committed to a particular school. Certain schools may have more attractive aid packages, so it's in your best interests to get this squared away promptly.
10. Consider Advanced Degree Programs Now
Many RN career tracks require advanced degrees. Even if yours doesn't, it's wise to consider pursuing one early in your education. That way, you can choose a school that offers the advanced degree you want too and avoid having to switch to a different one.
While following these tips won't guarantee your admission into any of the programs of your choice, it will dramatically increase your odds of success. With a focused approach, you will be off and running with your career as an RN in no time.