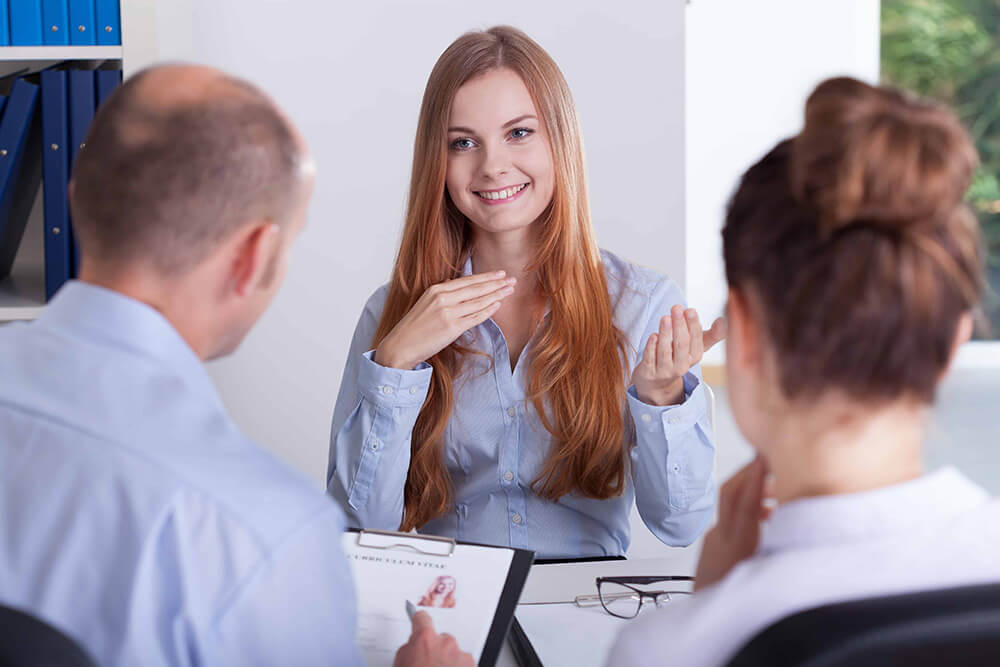 The first step to becoming a Registered Nurse (RN) is to complete a nursing program and earn your degree. Once that's done, you can take the NCLEX-RN exam, earn your license, and start applying for jobs.
Being accepted into the nursing program of your choice is not guaranteed. Many schools are highly competitive, so it pays to take steps to increase your chances of being admitted. The interview could make or break your chances, so take time to prepare before sitting down for yours.
1. Get to Know the Program
There's a good chance that you'll be asked why you applied to the nursing program in question. Your answer should make it clear that you've done your research about the program, so make sure to do so. Find out what makes the program unique, and identify the aspects of the RN program that appeal to you the most.
2. Practice Interview Questions
There are plenty of websites that list commonly asked questions for RN program interviews. Learn some of the questions you're likely to be asked and practice answering them. Some examples include: Why did you choose this program? What are your strengths and weaknesses? Why do you want to be an RN?
3. Be Prepared to Use Your Critical Thinking Skills
The interviewer is likely to ask some fairly detailed, thought-provoking questions. Be prepared to put your critical thinking skills to work. Don't be afraid to take a moment to think before answering; it's better than rushing to give a bad answer.
4. Map Out Your Goals
At some point during the interview, you'll probably be asked about your career goals. Sit down and map out your short- and long-term goals. Where do you see yourself in five or ten years? What kinds of specializations are you interested in pursuing? Do you plan to obtain a master's degree?
5. Be Ready for Anything
Even if you've practiced answering every popular nursing school interview question, you're still likely to get a few that take you by surprise. Whatever you do, stay confident. Don't let out-of-the-box questions throw you off. The interviewer wants to see how well you can think on your feet.
6. Be Upfront About Issues
Answer all questions truthfully, even if it means admitting to any past problems you may have encountered. Don't overexplain any past problems, but don't gloss them over either. The interviewer will appreciate your honesty and candor.
7. Let Your Personality Shine Through
Don't act like a robot during your interview. It's normal to feel nervous and jittery, but don't let those feelings make you come across as robotic. The RN program is looking for real people who are passionate about becoming nurses. Allow yourself to be funny here and there while maintaining a professional demeanor. By being yourself, you're more likely to stand out and, of course, more likely to be accepted into the program.
The best way to quell those feelings of nervousness about your upcoming RN program interview is to be as prepared as possible. Give yourself plenty of time to prepare, and remember that even if you don't get into your first choice, you'll find something that's right for you eventually.