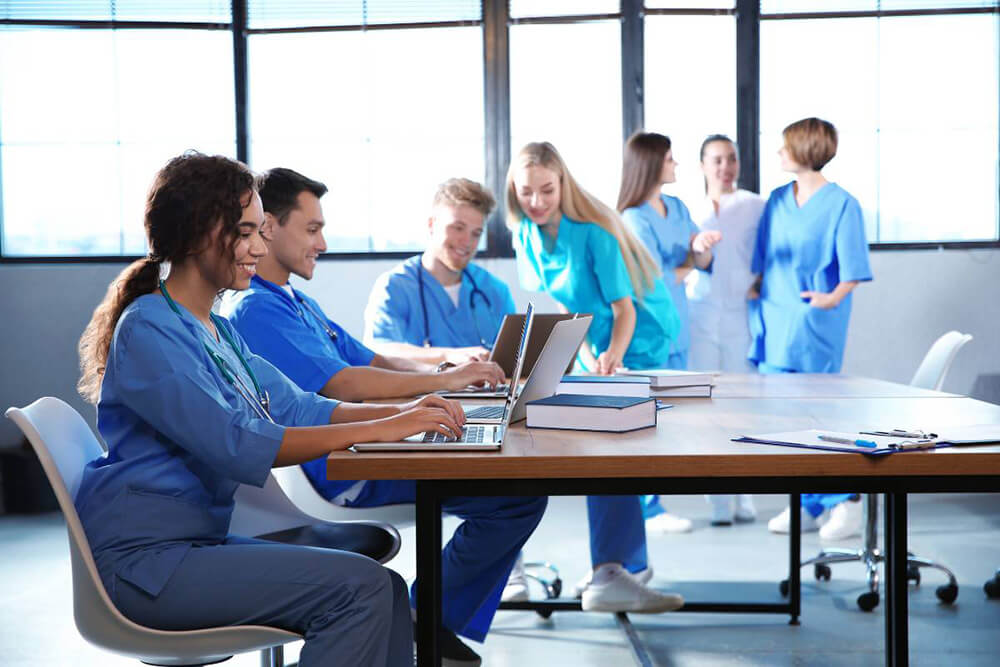 The first step to pursuing a career as a Registered Nurse (RN) is to earn a college degree. Like many people, you may be concerned about the financial burden of this endeavor. Fortunately, scholarships for aspiring RNs are readily available. Familiarizing yourself with the top options can help you embark on this exciting journey.
1. Nurse Corps Scholarship Program
Offered by the U.S. Health Resources and Services Administration (HRSA), this scholarship caters to students enrolled in associate's, diploma, baccalaureate, and graduate-level nursing programs. To be eligible, you must commit to working for at least two years at a Critical Shortage Facility upon graduation. The scholarship covers tuition fees, books, and other education-related expenses.
2. After College AACN Scholarship
This scholarship, provided by the American Association of Colleges of Nursing (AACN), supports undergraduate, graduate, and doctoral nursing students with a $2,500 per quarter stipend towards tuition fees. Full-time students with a GPA of 3.0 or higher are eligible to apply.
3. AORN Foundation Scholarship
Aspiring perioperative nurses can benefit from this scholarship offered by the Association of periOperative Registered Nurses (AORN). Open to undergraduate, graduate, and doctoral degree program students, the scholarship requires a minimum GPA of 3.0 and prioritizes those with special financial needs.
4. Excellence in Nursing Scholarship
B4Brands presents the Barbara Rhomberg Excellence in Nursing Scholarship, awarding five undergraduate students each year with a maximum of $1,000 per year towards tuition costs.
5. Genesis Health Scholarship
Undergraduate nursing students pursuing baccalaureate degrees can qualify for this scholarship by committing to working for the Genesis Health System for at least one year after graduation. In return, they receive up to $10,000 towards tuition fees and other education-related expenses.
6. ASHA Scholarship
The American School Health Association's (ASHA) Scholarship provides up to $1,000 per year towards tuition fees and other costs for full-time nursing students enrolled in accredited programs leading to licensure. Undergraduate juniors and seniors and graduate students are eligible to apply.
7. March of Dimes Scholarship
The March of Dimes awards several $5,000 scholarships annually to Registered Nurses currently enrolled in graduate-level maternal-child nursing programs. Applicants must also be members of at least one national nursing organization.
8. FNSNA Scholarship
The National Student Nurses' Association (FNSNA) distributes over $125,000 in nursing scholarships each year. Eligible recipients receive anywhere from $1,000 to $2,500 towards the cost of earning either a nursing degree or a pre-nursing degree.
9. Minority Nurse Scholarship Program
Minority Nurse Magazine offers two $1,000 and one $3,000 scholarship annually to "outstanding nurses of color" enrolled in bachelor's or master's nursing programs. Applicants must be in their third or fourth year of study.
10. Bachelor's in Nursing Degree Scholarship
Aspiring RN students with an interest in oncology are encouraged to apply for this scholarship offered by the Oncology Nursing Society Foundation. It awards $2,000 annually to baccalaureate nursing students who haven't yet obtained their RN license or degree.
Remember, these are just a few of the many scholarships available to support aspiring RNs. Take the time to research and apply for scholarships that align with your specific interests and goals.