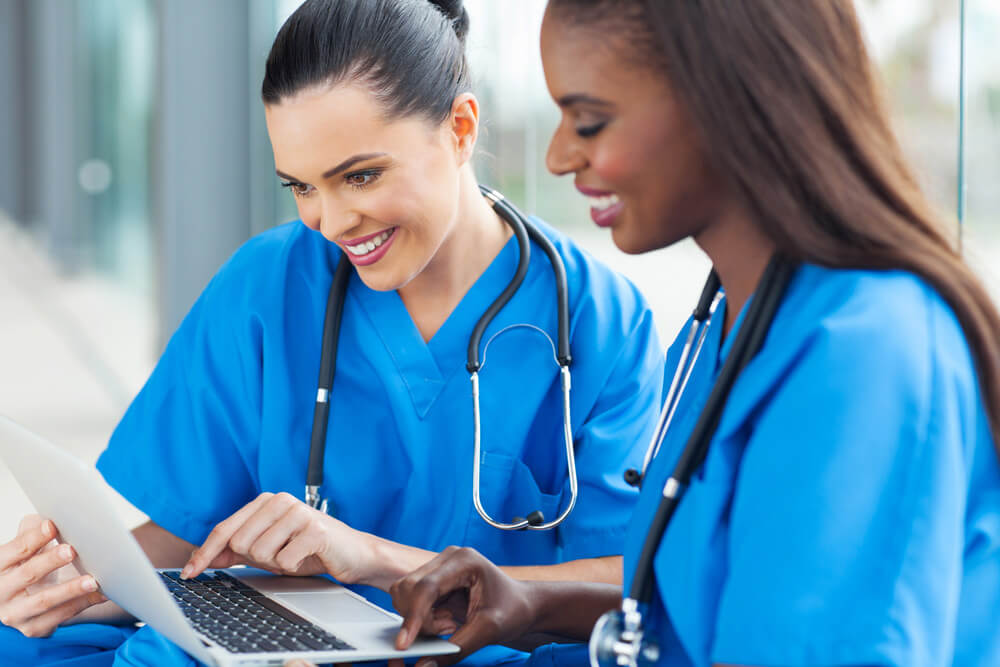 To be eligible to take the NCLEX-RN exam, which you must pass to earn your RN license, you must complete an RN program. Finding the right RN program can be tricky. Different programs have different admissions requirements, so it pays to familiarize yourself with them as early as possible.
Aspiring RNs have two primary options when it comes to RN programs: They can work toward their associate degree in nursing, or ADN or their bachelor of science in nursing, or BSN. ADN programs typically take around two years to complete while BSN programs typically take around four. Accelerated BSN programs and RN-to-BSN programs are also available. Generally speaking, ADN programs typically have less rigorous admissions requirements than BSN programs.
Typical Admissions Requirements for RN Programs
Every RN program is different. The following admissions requirements merely give you a basic idea of what to expect. Always investigate specific programs thoroughly to ensure you meet all of the requirements.
Prior Education - To be admitted to most ADN programs, a high school diploma or equivalent such as a GED is typically required. BSN programs usually require diplomas at an absolute minimum. However, in many cases, you must complete your first two years of general education requirements before being officially admitted to a nursing program.
GPA - Most nursing programs require a minimum average GPA for admission. For an ADN program, for instance, you may need to have maintained a high school GPA of 2.5 or higher. Different schools have different minimums, however. For a BSN program, you may need to maintain a minimum GPA for your general education courses to be admitted. Most BSN programs require a GPA of 3.0 or higher, so make sure to put in your best effort right from the start.
Prerequisites - Most RN programs require applicants to have completed certain prerequisite courses. For an ADN program, for instance, you may need to have earned a certain number of credits in specific high school subjects. The same often applies to BSN programs, but you can complete your prerequisite courses during your first two years of college.
TEAS - Many RN programs require applicants to submit TEAS exam scores. TEAS stands for Test of Essential Academic Skills. Some programs accept these scores in lieu of certain prerequisite courses. Most commonly used by ADN programs, TEAS scores give admissions counselors a clear understanding of your comprehension and retention of certain subjects. Different RN programs have different minimum score requirements, so be sure to check ahead of time.
Advanced Requirements for More Competitive RN Schools
If you're applying to especially competitive RN programs, additional admissions requirements may apply. Some programs require students to provide reference letters from employers, professors and even friends and family. You may be asked to prepare a personal statement or essay explaining why you're applying. In rare instances, a resume may be required as well. These points just reinforce the fact that all programs have specific sets of admissions requirements, and it's in aspiring RNs' best interests to learn about them in detail before applying anywhere.
Applying for an RN program can be overwhelming. Information is your friend. After identifying programs that interest you, research their admissions requirements thoroughly. By understanding the requirements, you'll have an easier time finding and being accepted into the right RN program.