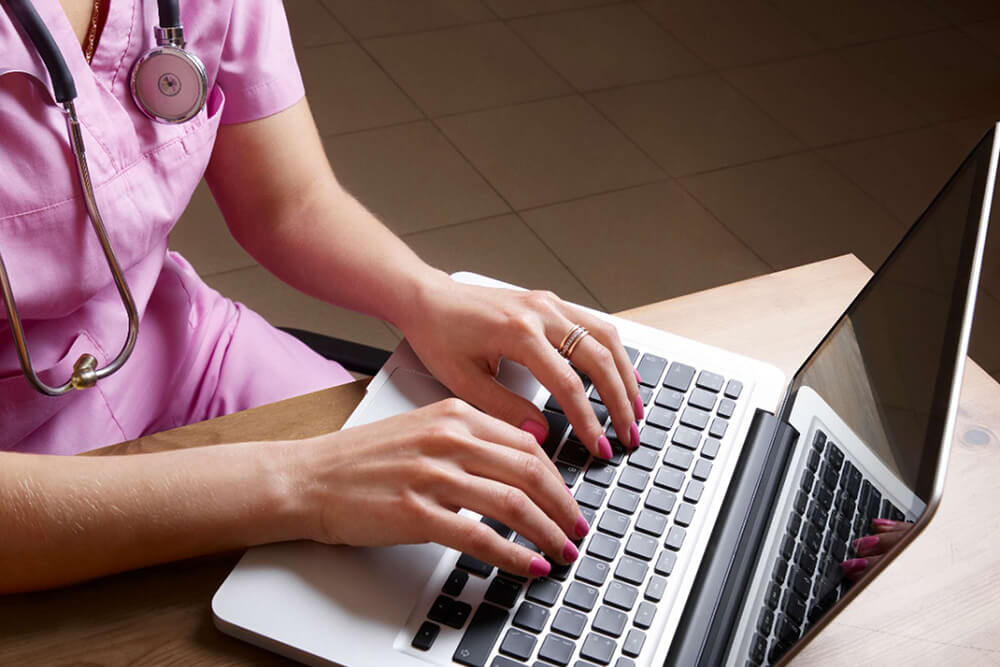 Are you a Registered Nurse (RN) whose license is about to expire? Are you unsure of the steps you need to take to renew your licensure? If you answered "yes" to both of those questions, we can be of assistance. As the license renewal process for RNs in the U.S. varies from state to state, we have created a general, three-step guide for you to renew your RN license easily regardless of the state you live/work in.
Step 1: Visit Your State's Board of Nursing Website
The first thing you need to do if your RN license is about to expire is visit your state's Board of Nursing website. This is essential because each state sets its own license renewal requirements for Registered Nurses, and the requirements you will need to meet differ from those in another state.
By visiting your state's Board of Nursing website, you can find out how often you need to renew your license, whether or not you can renew online, and the specific requirements you must fulfill. You can also find some great information pertaining to RN licensure renewals on the National Council of State Boards of Nursing website.
Step 2: Complete Any Required Continuing Education Coursework
In most states, for you to renew your RN license, you will need to complete various continuing education (CE) classes. The amount and type of CE coursework you will need to complete depends on the state where you are seeking renewal. However, the amount ranges anywhere from 10 to 36 credit hours.
You can find continuing education classes for RNs offered by a variety of community colleges, trade schools, and online training centers. If you choose to complete your continuing education courses online, it is essential that you check with your Board of Nursing first to ensure that online fulfillment is acceptable.
Step 3: Complete and Submit a License Renewal Application
The next step involved in renewing your RN license is to complete and submit a license renewal application. Many states today allow RNs to renew their licenses online. Check with your state's Board of Nursing to see if they provide this option. If they do not, you will need to complete a paper application and mail it to your Board of Nursing.
Before you submit your renewal application, take a moment to ensure that you have fulfilled all of your state's renewal requirements. In addition to CE coursework, you may need to fulfill various other requirements as well. Although these requirements vary among the different states, some common requirements are:
License Renewal Fee
Proof of Employment
Copy of a State-Issued ID
Criminal Background Check
Fingerprint Card (Specific States Only)
Nursing Refresher Courses (Specific States Only)
Current CPR Certification
Never Let Your License Lapse
The most important thing to keep in mind when it comes to RN licensure is to never allow your license to lapse. If there is a lapse in your license, your license will become inactive and you could face a variety of penalties. As such, it is essential for you to stay abreast of your renewal dates and renew in a timely manner.
Contact Your State's Board of Nursing for Specific Requirements
Each state has its own specific requirements for RN license renewals. You can find out about your state's requirements by contacting your Board of Nursing.