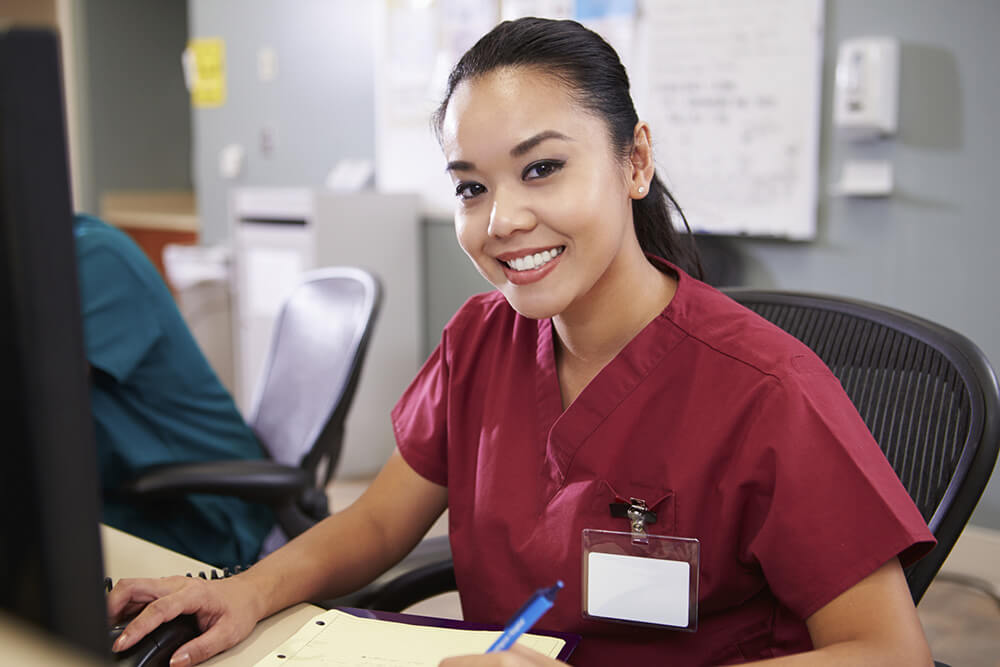 Some of the most exciting and lucrative careers today are in the nursing field, and Registered Nurse (RN) positions are among the highest in demand all across the country. With that said, if you have decided to become a Registered Nurse, you have taken a positive step toward success. A common question among aspiring RNs is what is required to obtain a license after graduation.
The good news is that we can answer any licensing questions you may have! Typically, RN license requirements are set and regulated by each state's Board of Nursing. As such, the licensing requirements in one state vary a bit from those in another. However, to give you an idea of what to expect, let's describe the most common RN license requirements below.
Training and Education
Before you can obtain an RN license in the U.S., you must undergo an approved training program for Registered Nurses. There are several programs that prepare students for a career as an RN. While the associate degree program is for students who have no experience in the nursing field, the others are designed for existing nurses who want to move up the career ladder. These programs include:
Associate Degree in Nursing (ADN)
Bachelor of Science Degree in Nursing (BSN)
Master of Science Degree in Nursing (MSN)
LPN to RN bridge program
LVN to RN bridge program
RN to BSN bridge program
RN to MSN bridge program
License by Examination
After completing one of the RN programs listed above, you will need to sit for the NCLEX-RN exam to obtain your license. This is a two-part examination that evaluates your knowledge and skills as a Registered Nurse. The NCLEX-RN is administered through the National Council of State Boards of Nursing. For you to take the NCLEX, you must fulfill the following requirements:
Completion of an Approved RN Program
Completion of a CPR Training Course
Submission to a Criminal Background Check
Submission of an Examination Application
Payment of the Current Exam and Licensing Fees
License by Endorsement
If you are an existing Registered Nurse who needs to obtain a license in another state, in many cases, you can do so through a process known as "license by endorsement." The requirements to transfer your RN license to another state by way of endorsement vary from one state to another.
As such, it is to your benefit to contact your new state's Board of Nursing to find out what you need to do. Nevertheless, if your new state allows licensing by endorsement, some common requirements you will need to fulfill can be found below. Keep in mind that these are just common requirements, and the actual criteria you will encounter may differ from that listed here.
Submission of an Endorsement Application
Payment of the Current License by Endorsement Fee
Submission of a Copy of Your Current RN License
Completion of Continuing Education Coursework (some states)
Completion of a State Licensing Exam (some states)
Submission to a Criminal Background Check
State-Specific Requirements
RN license requirements vary somewhat from state to state. However, in all cases, you must complete an approved RN program as well as pass the NCLEX-RN licensing exam.
Conclusion
Becoming a Registered Nurse is a rewarding career choice that offers many opportunities for advancement. By understanding the RN licensing requirements in your state, you can take the necessary steps to obtain your license and begin your successful career in nursing.