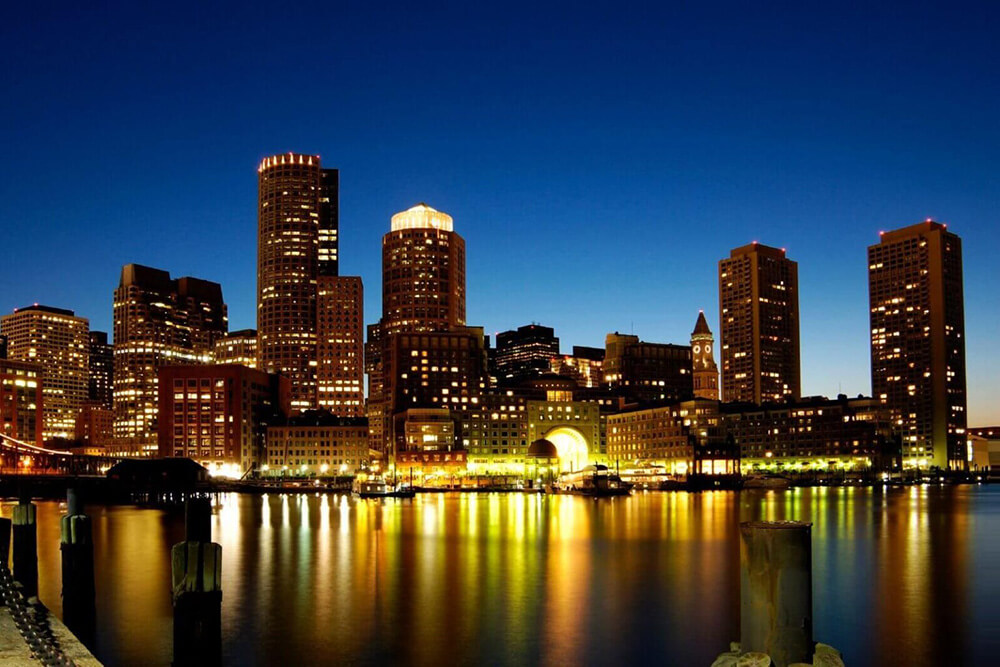 Boston, Massachusetts, is home to some of the world's best hospitals. Not surprisingly, it's also home to some of the top Registered Nurse (RN) schools in the country. If you live in the Boston area or would like to attend school there, you can choose from a vast array of fully accredited, nursing board-approved RN schools.
By learning about the top RN schools in Boston, you can more quickly identify programs that suit your needs.
1. Boston College (BC)
Boston College's Connell School of Nursing is fully accredited by the CCNE and approved by the Massachusetts Board of Registration in Nursing. Yearly tuition averages around $44,000. During their junior year, BSN candidates often participate in study abroad programs and gain valuable clinical experience in foreign countries. Undergrads can also take master's level courses with special permission. The percent of undergraduates who pass the NCLEX-RN exam is 92.5%, which is a very competitive figure. The school also offers a Master of Science in Nursing in several advanced practice specialties, including nurse anesthesia and family nurse practitioner. A PhD in Nursing program is available too.
2. Northeastern University (NU)
Fully accredited by the CCNE, Northeastern University's Bouvé College of Health Sciences offers a broad range of nursing degrees. Undergraduates can choose from a BSN program, an accelerated BSN program, and an online RN-to-BSN program. The college also awards MSNs in various specializations, including pediatric nurse practitioner and family nurse practitioner, and Doctor of Nursing Practice and PhD degrees are awarded too. The school also offers Certificate of Advanced Graduate Studies, or CAGS, covering a broad range of specialty areas. Annual tuition averages around $40,000.
3. Simmons College
Located in Boston's prestigious Longwood Medical Area, Simmons College's School of Nursing and Health Sciences is an ideal choice for everyone from aspiring RNs to existing nurses who want to broaden their career horizons. Yearly tuition averages around $34,000, and the school partners with many renowned local teaching hospitals to provide RN candidates with exceptional clinical experience. Accredited by the CCNE, the school offers direct-entry BSN programs for BA/BS holders as well as traditional BSNs, BSN-to-MSN, and RN-to-MSN options. By earning a Master of Science in Nursing, you will also become certified as a family nurse practitioner. The college also offers a Doctor of Nursing Practice program.
4. Emmanuel College
This CCNE-accredited college offers BSN and MSN degrees. All degree programs can be customized to suit a student's needs via individualized plans of study. Annual tuition here averages around $33,500, and you can choose from a traditional BSN program, an RN-to-BSN program, and a Master of Science in Nursing program with tracks for nursing education or nursing management.
5. University of Massachusetts, Boston (UMass Boston)
In-state tuition for this public university averages around $12,000 a year, making it an affordable choice for Massachusetts residents. UMass Boston's College of Nursing and Health Sciences offers a traditional BSN program and an accelerated version that can be completed in just 15 months, and an RN-to-BSN program is available. On the graduate level, the school offers an MSN program, a nursing PhD program, and a nurse educator graduate certificate.
No matter which RN school you choose, you can be confident that you will receive a quality education that will prepare you for a successful career in nursing.