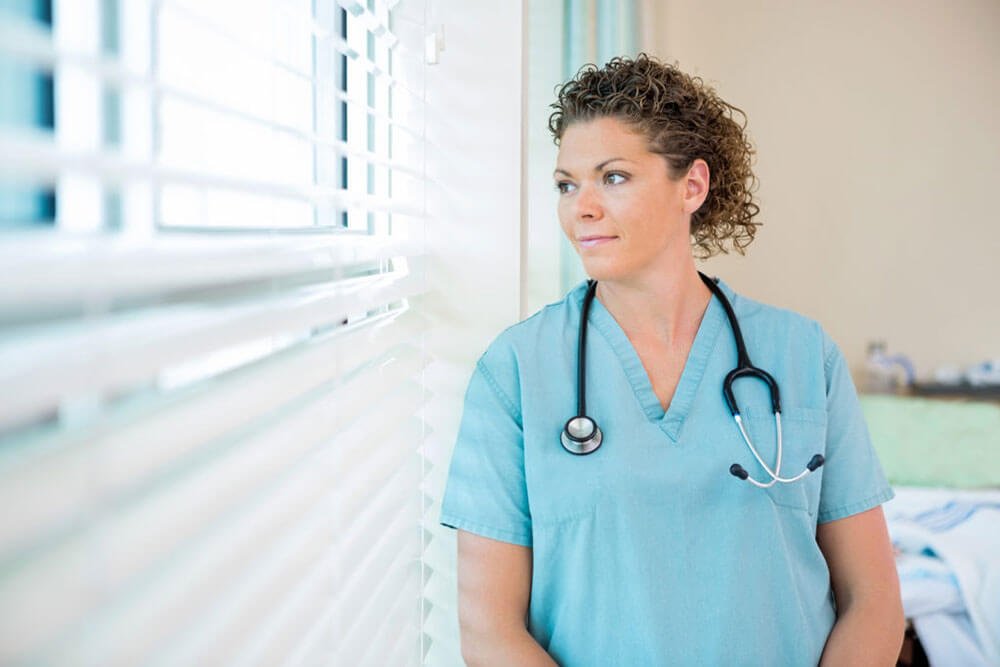 Becoming a nurse requires hard work and dedication. Being an effective nurse and having a successful career requires unwavering persistence and the ability to withstand stress. Whether you're still training to become a nurse, dream of becoming a nurse someday, or are already an RN, a little inspiration goes a long way toward getting through the day. Here are 15 famous nursing quotes to keep you motivated:
1. 'Nurses dispense comfort, compassion, and caring without even a prescription.' - Val Saintsbury
The gist of this quote is that while you need to jump through some hoops to get the medication that you need, you can always rely on nurses to provide comfort at a moment's notice.
2. 'Constant attention by a good nurse may be just as important as a major operation by a surgeon.' - Dag Hammarskjold
This quote couldn't be truer. After all, who renders aid and comfort to people who are recovering from surgeries? Nurses are always there to provide whatever is needed to keep the recovering patient comfortable and in good health.
3. 'Bound by paperwork, short on hands, sleep, and energy... nurses are rarely short on caring.' - Sharon Hudacek
This quote perfectly encapsulates the interesting contradictions that go along with being a nurse. Despite the fact that nurses are continually under immense stress and pressure, they remain caring and thoughtful to patients.
4. 'A nurse will always give us hope, an angel with a stethoscope.' - Carrie Latet
This one accurately describes the immense relief of knowing that a caring nurse is nearby. When ailing due to illness or injury, it is easy to feel alone and helpless. Nurses make all of the difference in the world in these situations.
5. 'When you're a nurse you know that every day you will touch a life or a life will touch yours.' - Unknown
If you love being around and interacting with people, you should love being a nurse. The joy that comes from helping others nicely mitigates the otherwise stressful nature of the work.
6. 'To do what nobody else will do, in a way that nobody else can, in spite of all we go through; is to be a nurse.' - Rawsi Williams
As reflected by this quote, nursing means giving a whole lot and not necessarily getting much in return. Nurses keep going because they care.
7. 'The character of a nurse is as important as the knowledge she possesses.' - Carolyn Javis
This one hits home for many nurses. Excelling in your studies is just one piece of the puzzle. Your underlying character is of equal importance, as it affects the way in which you care for patients.
8. 'Nurses, one of the few blessings of being ill.' - Sara Moss-Wolfe
No one likes being sick. However, if you have to be in the hospital, one of the few bright spots is being cared for by a kind, compassionate nurse. Even if you are in pain, knowing that help is just a few steps away is very reassuring.
9. 'It would not be possible to praise nurses too highly.' - Stephen Ambrose
As any nurse can attest, it's not unusual to go for days at a time without hearing a word of praise or appreciation. People are not in their best states of mind while sick or injured, so it's understandable. It's also why people should make a point of thanking nurses more often.
10. 'Save one life and you're a hero, save one hundred lives and you're a nurse.' - Unknown
People don't often realize it, but nurses save people's lives every day. Despite this, they are rarely hailed as heroes. Still, there's no question about it: Nurses are heroic.
11. 'America's nurses are the beating heart of our medical system.' - Barack Obama
President Obama hit the nail on the head when he said this. It is easy to forget the people behind the health care system with things like insurance premiums to worry about. If nurses all quit, our health care system would collapse.
12. 'Nurses are the hospitality of the hospital.' - Carrie Latet
Anyone who has stayed at the hospital will agree with this quote. Surgeons, doctors and other medical professionals are often brusque and hurried. Nurses, on the other hand, are there to make you feel at home and to reassure you and assist you as needed.
13. 'Panic plays no part in the training of a nurse.' - Elizabeth Kenny
Throughout nursing school, you will be reminded again and again of the importance of staying cool, calm and collected. This is instilled in you during training because it is an essential skill out in the field.
14. 'Be the one who nurtures and builds. Be the one who has an understanding and a forgiving heart, one who looks for the best in people. Leave people better than you found them.' - Marvin Ashton
This is an excellent piece of advice for any nurse. Keep it in mind to stay on the right track.
15. 'Unless we are making progress in our nursing every year, every month, every week, take my word for it, we are going back.' - Florence Nightingale
Any successful nurse knows that one of the keys of continually progressing in your career is continually seeking out new knowledge and experiences. This includes going back to school for more advanced degrees or obtaining certifications that allow you to specialize in certain areas of nursing. There are also nursing associations and other organizations available to keep you in the loop.
Whether you're stressed out from all of the studying in nursing school or nearing burnout due to your long nursing shifts, the above quotes are sure to make you feel a lot better.