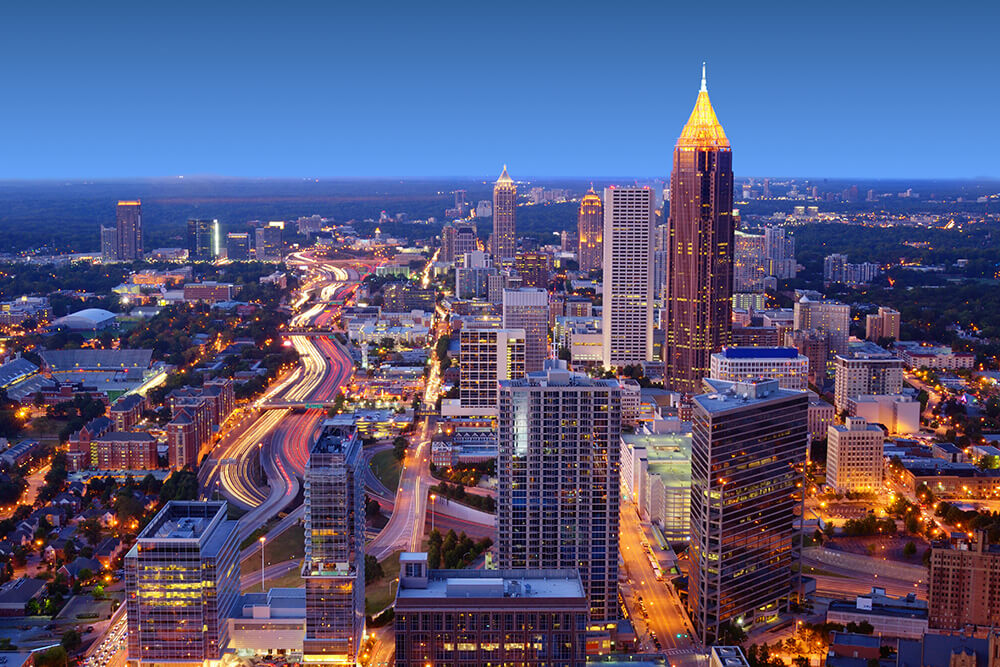 Locating the right Registered Nurse (RN) school in Atlanta doesn't have to be difficult. If you live in the Atlanta area and are looking for a top RN program, you have plenty of options. Whether you're just starting out and need to obtain your license or have been a nurse for some time and want to broaden your career opportunities, familiarize yourself with the top RN schools in Atlanta below to get a feel for what's available.
These five Atlanta RN schools span a broad array of undergraduate and graduate degree programs. Learn more about them to kick-start your search:
1. Emory University
This fully accredited university is located in the heart of Atlanta. Its Neil Hodgson Woodruff School of Nursing offers a vast assortment of degree programs. Average yearly tuition for Emory is around $43,000. By enrolling in the university's School of Nursing, you can work toward your Bachelor of Science in Nursing. The school also offers BSNs for second-degree students. Graduate offerings include MSNs with specializations for nurse practitioner and certified nurse midwife. The MSN-MPH is a dual degree program that includes a Master of Public Health component. The school also offers a PhD in Nursing degree.
2. Georgia State University (GSU)
With yearly in-state tuition averaging around $8,100, GSU is a practical and affordable option for aspiring RNs. Its Byrdine F. Lewis School of Nursing is accredited by the CCNE and boasts exceptional pass rates for both the NCLEX and the APRN. Undergraduate offerings include a traditional BSN program, an accelerated BSN program, and an RN-to-BS program. Graduate-level options include a Master of Science in Nursing with various specializations, an RN-to-MS bridge, a BSN-to-PhD degree track, and Doctors of Nursing Practice and Philosophy.
3. Kennesaw State University (KSU)
Though not located directly in Atlanta, KSU makes the list for having the largest nursing school in northern Georgia. The WellStar School of Nursing offers traditional and accelerated BSN programs as well as an RN-to-BSN option. Nurses who want to advance further in their educations can pursue MSN degrees with specializations like primary care nurse practitioner, nursing education leadership in the digital world, or nursing administration and transformational leadership. A Doctor of Nursing program is also available. Tuition averages around $5,500 per year.
4. Clayton State University
Located about 15 miles from Atlanta in Morrow, Georgia, Clayton State's School of Nursing offers a comprehensive lineup of degrees for RNs. If you already have your associate degree or diploma, the online RN completion program may be right for you. The school also offers a traditional BSN and two graduate-level degrees: an MSN for advanced practice nurses and an MSN with a family nurse practitioner specialization. Annual tuition averages around $5,000.
5. Georgia Perimeter College
The Nursing Program at Georgia Perimeter College is accredited by the Accrediting Commission for Education in Nursing, or ACEN, and approved by the Georgia Board of Nursing. Located in Decatur, which is about 10 miles from Atlanta, the school offers an Associate of Science degree in nursing that can be completed within two years. Tuition averages around $3,000 per year, so this is an affordable option to consider.
Whatever your aspirations and objectives may be for your nursing career, the top RN schools in Atlanta will help you achieve them.