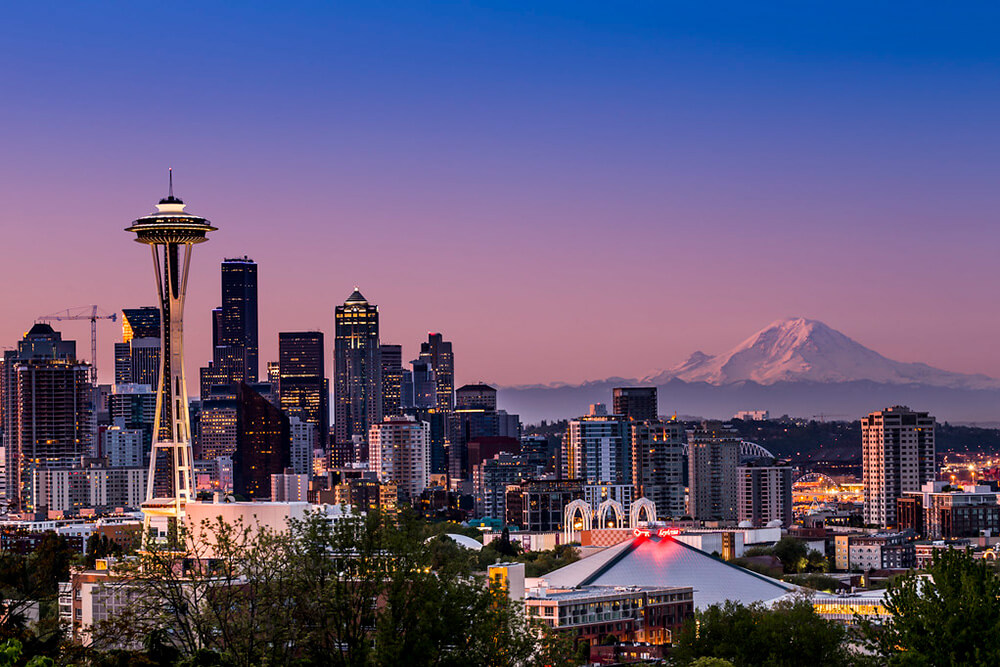 If you reside in Seattle, Washington, and aspire to become a Registered Nurse (RN) or are interested in advancing your education to enhance your career prospects, you're in good fortune. Seattle boasts a wide array of accredited and highly regarded RN programs and schools. Explore some of the top RN schools in Seattle below to begin your journey.
Irrespective of your long-term goals, you must earn at least a diploma or associate degree to be eligible to take the NCLEX-RN exam, which permits you to obtain your RN license. Among the following five Seattle RN schools, you're sure to find one that aligns with your needs:
1. University of Washington (UW)
As a Washington State resident, you can anticipate an average annual tuition of around $13,000 to attend UW. The university's School of Nursing offers a variety of degree programs for aspiring RNs and current RNs. The four-year BSN program encompasses two years of general education requirements and two years of clinical nursing training. Its learning lab, the Center for Excellence in Nursing Education, assists students in acquiring the skills necessary to become successful nurses. UW also provides an accelerated BSN program for those who hold non-nursing bachelor's degrees. Regarding graduate degrees, the Master of Nursing program offers a specialization in Community Health Nursing. The Master of Science program is geared towards Clinical Informatics and Patient-Centered Technologies. The school also offers a Doctor of Nursing Practice degree, a Doctor of Philosophy in Nursing Science degree, and several graduate certificates.
2. Seattle University (SU)
Annual tuition for in-state students at this Jesuit Catholic university averages around $37,500. SU's College of Nursing is one of the oldest in the state. It offers a BSN program with an emphasis on community health nursing. This CCNE-accredited school also offers two MSN degree programs: a traditional one and one with a specialization in advanced practice nursing. There's also a Doctor of Nursing Practice program and several post-master's certificates, including family nurse practitioner and nurse midwifery.
3. Seattle Pacific University (SPU)
SPU's School of Health Sciences, a CCNE-accredited school, offers undergraduate- and graduate-level nursing degree programs. The four-year BSN program includes clinical health rotations at many leading area healthcare facilities. For RNs with bachelor's degrees in other fields, the RN-to-BSN degree program is a worthwhile option to consider. The school's Master of Science in Nursing program offers several specialty pathways, including ones for clinical nurse specialists and nurse practitioners. Finally, certificate programs for nurse educators and nurse practitioners are available as well. Tuition averages around $35,000 a year.
4. Bellevue College (BC)
Situated in Bellevue, approximately eight miles from downtown Seattle, BC offers an affordable pathway to embark on an RN career. The associate degree in nursing program, or ADN program, serves as a convenient first step. Tuition to this CCNE-accredited school averages around $4,100 a year, and an RN-to-BSN program and various continuing nurse education options are available.
5. Northwest University, Kirkland
Northwest University's Mark and Huldah Buntain School of Nursing offers exclusively undergraduate-level nursing degrees. The four-year BSN that you earn will qualify you to take the NCLEX-RN exam. This Christian university is fully accredited, and yearly tuition averages around $27,000.
If you're ready to embark on your nursing career in Seattle, commence your journey by exploring the top RN schools in Washington's largest city. In no time, you'll be well on your way to becoming a Registered Nurse.