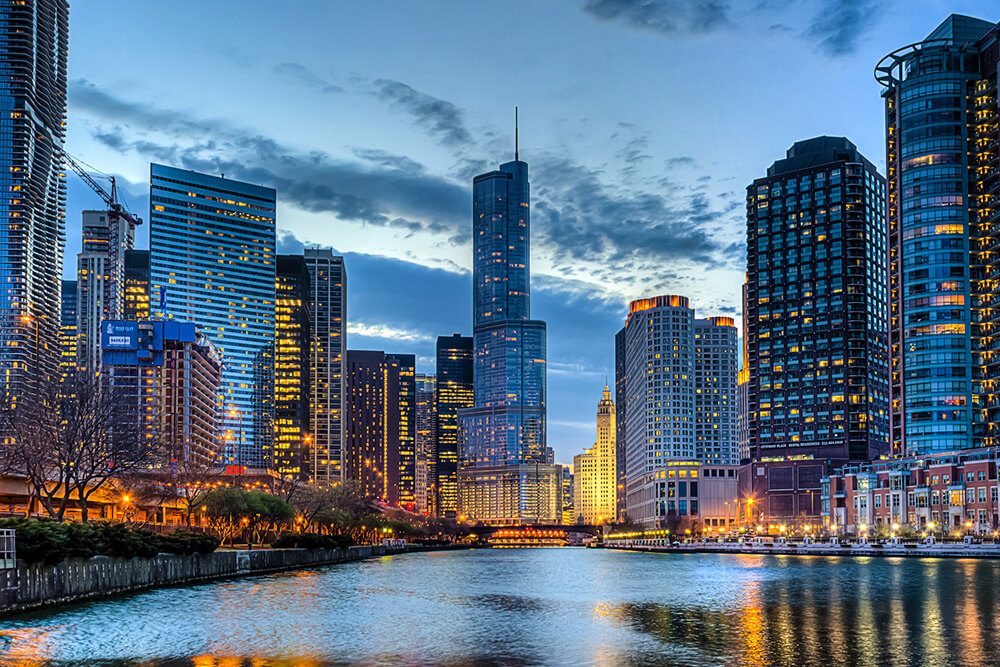 Looking for Registered Nurse (RN) schools in Chicago? Whether you are just starting your education and need to prepare for the NCLEX-RN exam, or have been working as a nurse for some time and would like to expand your career opportunities by furthering your education, you can choose from a large array of top-rated RN schools in the Windy City. Of course, wading through the available options can be confusing. Learn about five of the best RN schools in Chicago below to get the ball rolling on your search:
1. Loyola University Marcella Niehoff School of Nursing
Located right in downtown Chicago, Loyola's nursing school offers everything from Bachelor of Science in Nursing (BSN) degrees to doctorate-level nursing degrees. Loyola's average annual tuition cost is around $35,000, and its nursing school also offers an array of certificate programs, including ones in oncology and infection prevention.
2. University of Illinois at Chicago College of Nursing
If you live in Illinois, you will enjoy the perks of in-state tuition at UIC, which averages around $13,000 per year. UIC's College of Nursing has a student population of around 1,300, and offers a wide range of degree programs, including BSN, RN-to-BSN, Master of Science in Nursing (MSN), Doctor of Nursing Practice (DNP), and PhD. In addition to its highly rated graduate programs, the school offers certificate programs for women's health, school nursing, advanced practice palliative care nursing, and more.
3. DePaul University School of Nursing
With campuses in North Chicago and Lincoln Park, DePaul is a great university to consider for your RN career. The average yearly tuition here is around $32,000. Students at the School of Nursing gain experience at more than 75 clinical sites, which include some of the area's most prestigious hospitals. In addition to offering a BSN program, the school offers RN-to-MSN, which is open to RNs with associate degrees or baccalaureate degrees in areas outside of nursing. If you've already earned a bachelor's degree and want to switch over into a career in nursing, the school's Master's Entry to Nursing Practice (MENP) program is a great option.
4. North Park University School of Nursing and Health Sciences
North Park University's School of Nursing and Health Sciences offers everything from undergraduate degrees in nursing to MSN degrees spanning various specializations. This Christian university has an average yearly tuition of around $22,000. As an undergrad, you will have to complete eight clinical rotations and will have the opportunity to broaden your knowledge at the school's state-of-the-art simulation lab.
5. Robert Morris University School of Nursing and Health Sciences
The robust array of nurse degree programs offered at RMU ensures that nurses in all phases of their careers can get the education they need. Its School of Nursing and Health Sciences offers a BSN Traditional Track program for new students. If you already have a baccalaureate degree in a different area, its BSN Second Degree Track may be right for you. Yearly tuition averages around $22,000, so this is a relatively affordable option.
RN schools in Chicago allow nurses-to-be and current RNs alike to broaden their educational horizons. With so many programs to choose from, it's well worth it to devote plenty of time to researching the available options before applying.