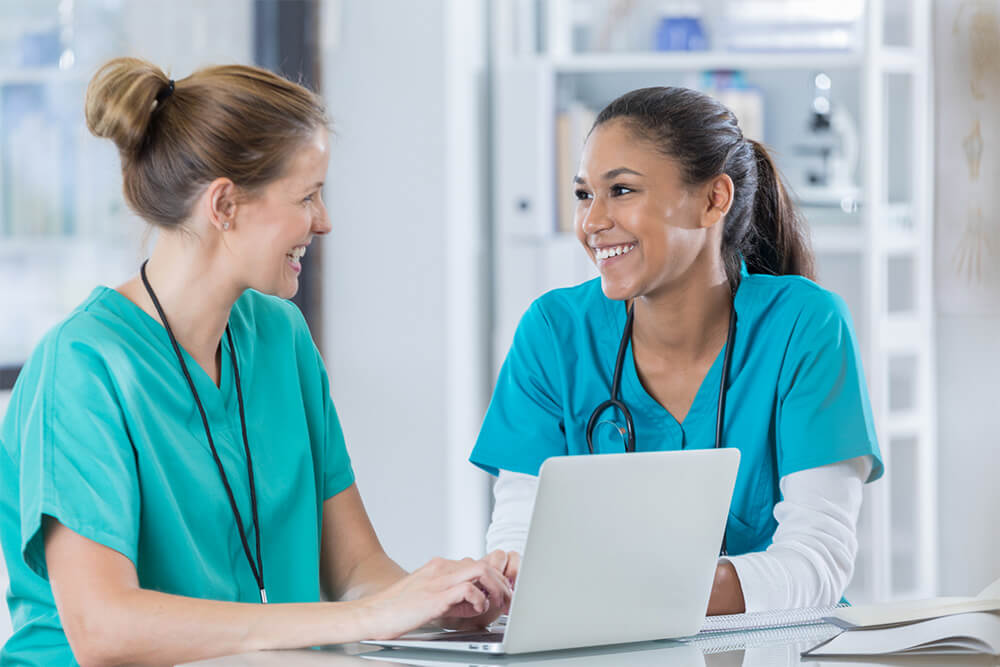 As a newly graduated Registered Nurse (RN), your first priority is to pass the NCLEX-RN exam. With your license in hand, you can begin your job search. Even with a significant nationwide nursing shortage, finding the ideal position may be challenging. Enhance your chances of securing the perfect job right away by following these job-seeking tips for RNs:
1. Volunteer
Gain volunteering experience to bolster your resume. This also allows you to establish connections that may prove valuable throughout your career.
2. Acquire Certifications
Pursue as many certifications as possible. They significantly enhance your resume or application and demonstrate to employers that you are ambitious and dedicated to your profession. While the costs of acquiring certifications can accumulate, obtain as many as possible for the best results.
3. Advance Beyond Your ADN
If you earned your Associate Degree in Nursing (ADN) to become an RN faster, consider pursuing a Bachelor of Science in Nursing (BSN). Numerous online schools offer programs that enable you to "upgrade" from an ADN to a BSN in a shorter timeframe. Employers generally have a higher regard for BSNs, making it a wise career move.
4. Network
Establish connections wherever possible, whether at school, during volunteering, or in daily life. Have business cards printed and carry them with you for this purpose.
5. Create a Portfolio
Compile a portfolio that includes your letters of recommendation, resume, cover letter, certification sheets, acknowledgments for volunteering, and other credentials. It will be useful for interviews.
6. Define Your Goals
Before applying for jobs, clearly outline your objectives. What kind of salary expectations do you have? Is relocation an option? Which areas of specialization pique your interest? Having these points firmly established will streamline the process of finding the right RN job.
7. Employ Keywords in Your Resume
The majority of employers these days utilize applicant tracking systems (ATS) to identify qualified candidates. Accordingly, incorporate relevant keywords like BSN, the name of the state in which your license is held, and similar terms to make your resume stand out from the crowd.
8. Consider Timing Sensitivity
If you encounter what appears to be the ideal job posting, but it has been posted for a week or longer, chances are they have already received hundreds of applications. Stick with newer postings for the best results.
9. Apply Only When Qualified
Certain job postings explicitly state that certain types of experience are required. If you encounter one and lack the necessary experience, do not waste your time or the employer's time by applying.
10. Seek "Experience Preferred" Listings
The term "experience preferred" is essentially code for "new RN graduates welcome to apply." Don't be deterred by the fact that experience is preferred. These employers are typically more than willing to hire new RNs – especially those with excellent credentials.
Perhaps the most important tip of all, however, is to not assume that landing an RN job will be effortless. By being realistic about the fact that your job search may take some time, you will be less likely to jump at the first opportunity and more likely to hold out for something that's right for you.